The Company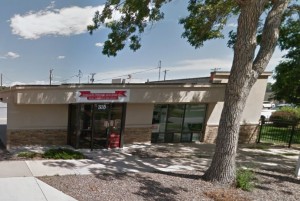 When quality matters to you most, trust Colorado Springs Window and Door Company for the highest quality replacement windows, doors, stucco and more!
Colorado Window and Door Company specializes in improving the beauty and energy performance of single residential, small commercial and multifamily homes. We are your one stop shopping source for your home's exterior remodeling needs.
Our Vision
At Colorado Window and Door, our vision is to provide our customers with the highest quality workmanship, coupled with the most economical approach, allowing us to set the standard for all services we provide, no matter the size and scope. We offer the best quality windows and doors possible at prices that most other ordinary window replacement companies in Colorado Springs can only dream of.
Plus, we offer the total window and door replacement package for home owners wanting to  stucco their homes too. New windows and doors should be added before stucco!
Our Mission
At Colorado Window and Door, we recognize each project we complete must have a twofold goal: a personal approach and professional expertise. To that end, our mission is to deliver top-quality products at fair and market competitive prices while ensuring complete customer satisfaction in all areas. When quality matters to you most, trust Colorado Window and Door Company. "Quality, Service and Selection from a Company You Can Trust!"
Not only do we offer a variety of high quality products, we also take pride in our workmanship. Being that Colorado Window and Door Company was the first window company in Colorado Springs to offer stucco, we have many references and homes you can look at to view the quality of our work. Purchasing new windows, doors, or stucco will give your home a more distinctive look that suites your own personal style and will usually increase the property value of your home.
When you purchase products from Colorado Window and Door Company you will have peace of mind in knowing that you have made the best choice in purchasing quality products and expert workmanship at a fair price. Whether you want to transform the look of your home with new stucco and cultured stone to make it the home you have always dreamed of or you want to do some upgrades with more energy efficient windows and doors, our design specialists can help you design your dream home. Our design specialists are always here to answer any questions you may have, they are friendly, knowledgeable don't use high pressure sales tactics to earn your trust and your business.
For your Free, In-Home Design Consultation please feel free to contact us at your convenience for a free estimate.
Local: 719-471-3819 | Toll Free: 877-946-3690