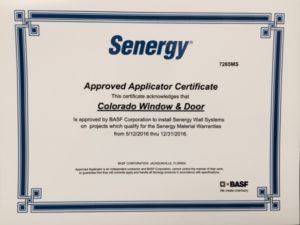 Senergy offers a variety of classroom and hands on training for experienced applicators in all senergy products and wall systems. Whenever new senergy products or wall systems are introduced, they offer Approved Applicators, allowing them to keep up with current technologies and trends with the industry.
This program results in industry-recognized certification.
Colorado Window and Door Company is licensed by the Pikes Peak Regional Building department, and ranks in the top 1% approved inspection rate. That means your stucco project is doe right the first time every time.
License ID# available at request